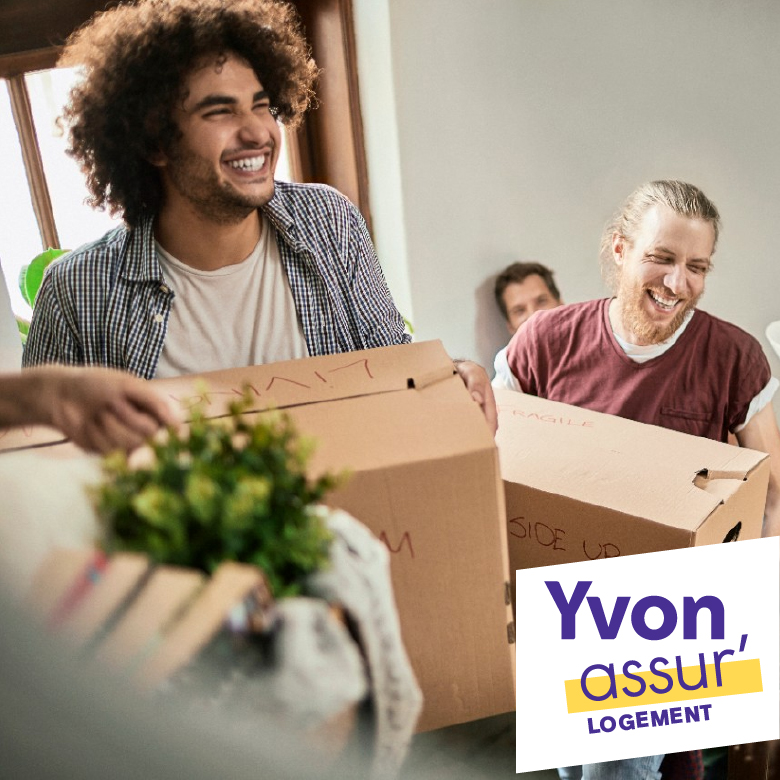 Yvon Assur'Logement
Are you moving for your studies?

Yvon has you covered!
Home insurance is essential to protect you from everyday accidents.
It compensates you in the event of damage in your accommodation and fulfils your landlord's insurance requirements.
Yvon assur'Logement detail
A solution that's:
Instant: you receive your insurance certificate instantly

Tailor-made: tailor your contract duration to suit you between 3 and 12 months

Affordable: a great price with no admin fees
Advantages:
Whether you're in student accommodation or a 3-bed house, the rate is based on surface area. 3 tenants can be covered at no extra charge.

You have alternative accommodation cover in case damage makes your home uninhabitable.

Our options provide you with comprehensive cover (temporary tenant Civil Liability for apprenticeships, theft, vandalism etc.).

It's fast and simple to take out insurance on yvon.eu.

A warranty with strong foundations.

Your contract adapts to the length of your studies: 3 months or 1 year, with or without franchise, the choice is yours!

Say bye bye to paper and hello to your online Personal Area.  


From 29,50 €/month